Acoustic Soul : featuring Debbie Tassone & Gary Frost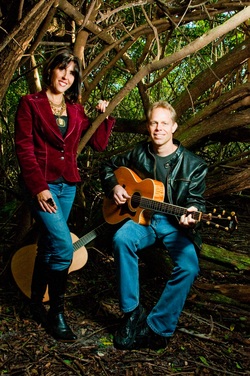 Donna Paul Photography
"As a duo, Acoustic Soul has reached a level that could very easily take off and become a regional, perhaps a national institution"
- The Beacon Magazine

ACOUSTIC SOUL is an innovative acoustic duo from Jupiter, FL, featuring singer/songwriter/guitarists Debbie Tassone and Gary frost. Since 2009, Acoustic Soul has been captivating audiences throughout South Florida with their unique acoustic versions of familiar Pop, R&B and classic rock songs. Their lush harmonies, Debbie's soulful vocals and Gary's riveting guitar playing creates and entertaining performance which has earned them a loyal following of Acoustic Soul "Mates"! Prior to Acoustic Soul, Debbie was living in New York City and performed throughout the New York City area. Gary has been playing music in the Palm Beach County area for many years both solo acoustic and with the bands Big Vince and the Phat Cats and Night Train. In November 2013, Debbie & Gary released their debut album, "Home", which garnered several songwriting awards and accolades…

"Debbie and Gary are mesmerizing, talented, energetic and creative. Their songs are thought provoking, touching, captivating and encouraging; creating a plethora of emotions and touching a variety of genres. Listening to them perform with crystal clear voices and exquisite harmonies is a definite confirmation that this amazing duo is one not to be missed."
- Garden Folk Concert Series

"Quality songs, quality playing and quality singing - Debbie and Gary could very well be South Florida's next break out Stars"
- Michael Stock, 91.3 WLRN, Miami, FL

"Home" is available is available on iTunes.

---